Pregnancy testing
There are many people that will carry out a pregnancy test because they have been trying to have a family; however, there are people that for many reasons may have had an unplanned pregnancy and wish to have an abortion.
If you have had unprotected sex, you may wish to carry out a pregnancy test. You can carry out most pregnancy tests from the first day of a missed period. If you don't know when your next period is due, we advise you to do the test at least 21 days after you have last had unprotected sex.
For answers to your frequently asked questions click below. The questions about pregnancy testing include:
How does a pregnancy test work?
Pregnancy tests detect the hormone human chorionic gonadotropin, which starts to be produced around six days after fertilisation.
Most pregnancy tests come in a box that contains either one or two. To activate the test, you will need to wee on the stick and the results should appear on the stick after a few minutes. All tests are slightly different, so double check the instructions which will be provided in the box.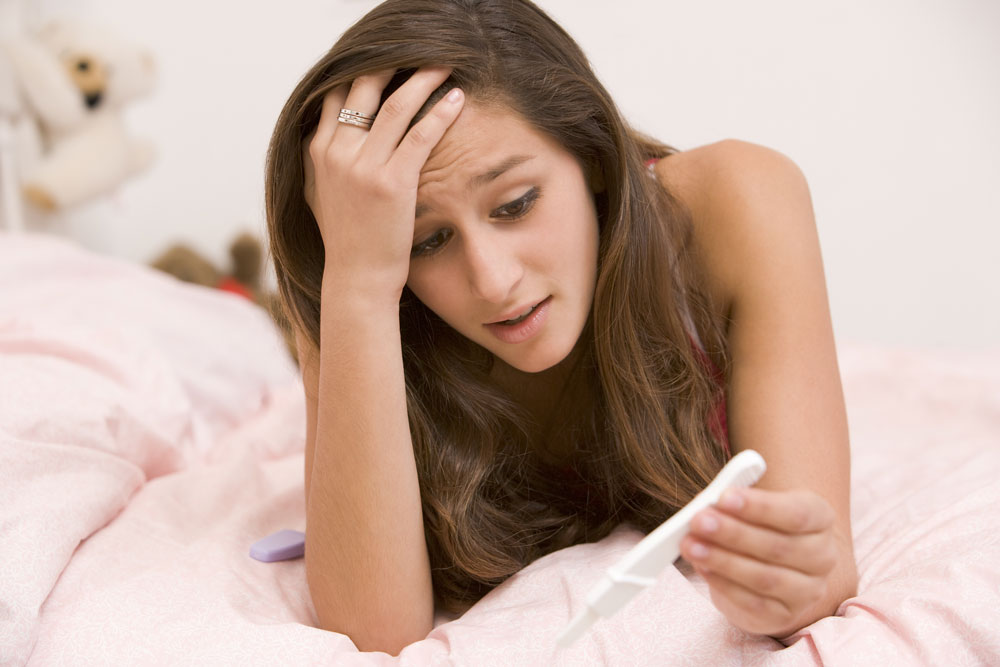 Pregnancy test results                                                                         
A positive test result is almost certainly correct, whereas a negative result is less reliable as you could be pregnant but the test may not be detecting it. If you get a negative result and still have doubts that you may be pregnant, wait a couple of days and try again.
If you're not sure you want to be pregnant…
If you're not sure about continuing with the pregnancy, you can discuss this confidentially with a healthcare professional. Your options will be:
Continuing with your pregnancy and keep the baby
Continuing with the pregnancy and having the baby adopted
Have an abortion
You may choose to have an abortion due to any of the following circumstances:
For the sake of your health as the mother
Where the pregnancy is a result of a crime such as rape
The child would have an unacceptable quality of life
Poverty reasons
Unplanned pregnancy
If you then choose to go ahead with the abortion, contact NUPAS as we are happy to help! Contact us today on 0333 004 6666 for a confidential enquiry.